What a happy accident and 4 kids taught me about fitness.
I went to my first group fitness class over ten years ago. I had just gotten married and wanted to avoid "the slump" that comes with marriage. You know, the one where you've landed a mate so you sort of stop trying?
I was new to town and someone asked me to go workout. I went, but I had no idea I would be going to an interval style fitness class. It rocked my world. I loved it.
After a month my clothes started fitting better. After two months I needed new clothes and my husband noticed I was getting smaller. After three months friends and family started asking what I was doing to lose weight!
There was something special about group fitness classes… I'll come back to that in a minute.
Getting over that post-marriage slump was a great accomplishment!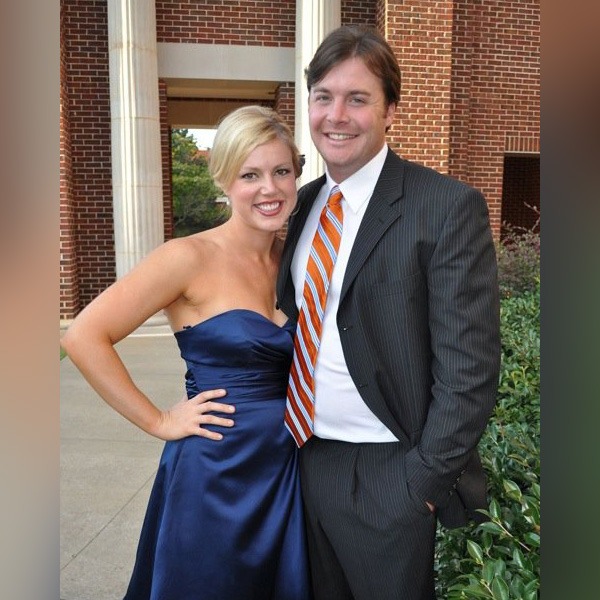 I was totally unprepared for what happened next…
My first baby wrecked me.
There's a certain level of freakout that comes with your first born. Maybe it's the hormone rollercoaster, the fact that you created a human (yay!) but now you have to keep it alive (eek!), or the first time you look at your post-baby body and wonder if that's the new you.
Personally, I gained a lot of weight during the pregnancy. Not only was I completely overwhelmed by trying to learn how to parent and care for a tiny human, but I wanted to feel like my old self.
But how? Was it even possible?
What workouts do I do? What foods and how much should I eat? Low carb? Low fat? Juice cleanse? High fat?
I really just wanted someone to tell me what to do; someone who knew where I was coming from and could make a program that fit my specific situation.
Previously, I had done every low fat, low carb, apple cider vinegar diet available. I knew that none of those worked. I wanted a quick fix, but I was finally to a point where I was ready to actually put in the work.
So after hours (many, many hours) of research, I decided to keep it simple: workout hard in group fitness classes and count calories. It wasn't glamorous. At times, it wasn't fun at all.
But the weight slowly came off.
Some weeks I would lose a couple of pounds, some weeks I would lose zero pounds, but would lose an inch around my waist instead. I knew that I was getting smaller.
Nine months later, I had lost every pound.
Not only did I have my body back, but I also had my confidence back and felt more accomplished than ever.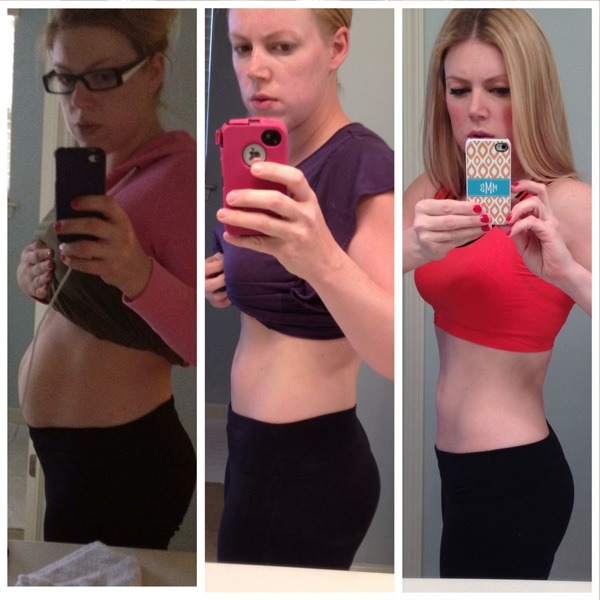 When I found out I was pregnant again, I didn't freak out as much as the first time because I've been down this road before.
I was feeling prepared and excited, then I was blindsided… with twins.
Nine months later, I had two precious daughters. I also had a bunch of baby weight. My body likes to pack on the pounds when it's pregnant.
I have to admit I was skeptical that my body would bounce back a second time. When would I find time to take care of me and not feel super guilty for leaving my kids?
Yes, time was an issue, but I was determined to make it work. When my kids didn't need me, I gave back to myself.
And it worked! This time, in only 4 months, I dropped the weight and was back to my fit-mom body.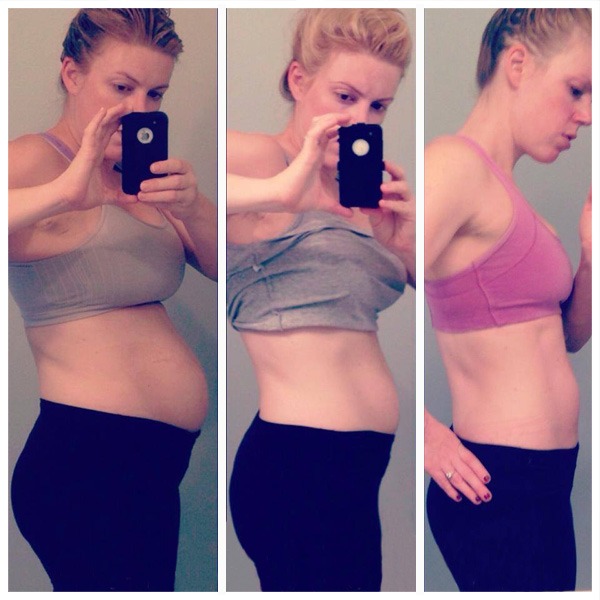 Round three almost did me in.
By now I should be an expert at this, right? I knew exactly what I needed to do to stay healthy during the pregnancy and get my body back afterwards.
Nine more months and one sweet son later, I was ready to take my body back all over again… or so I thought.
Time management was more difficult than ever. Keeping your family happy – husband, four kids, and yourself – is the ultimate challenge as a Mom.
Time management becomes a superpower, and it's one of the secret weapons I used to drop that pesky baby weight in 5 months.
I was empowered, confident and motivated to continue my healthy lifestyle that gave me more energy to keep up with my four kids than I could have ever imagined.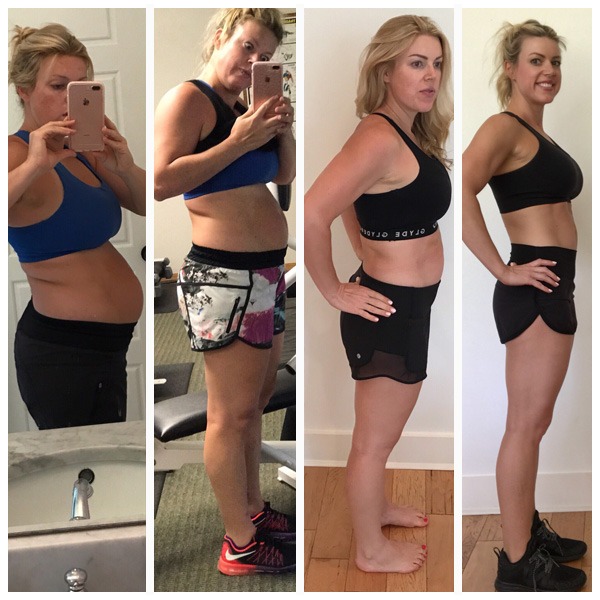 It is possible for you to take control and take back your confidence.
Even with all of your responsibilities (family, work, etc.) you can do this. Let me show you how to do it.
In case you were curious, here's the result of those three pregnancies. While I was more than happy to give back every pound of weight they gave me, I wouldn't give them up for anything…
Ok… date nights are the exception. 😉