Crush your personal fitness goals with the guidance, accountability, and support you crave without sacrificing time for the gym.
Do you bend over backwards for your family, only to find there's no time left for you?
Do you give all of yourself (and then some) to your kids, but when you think about how badly you want to do something for yourself, a wave of guilt washes over you?
Are you ready to take back your body (and health) from the months (or years) of neglect so that you can finally slip into that favorite pair of jeans you kept because you swore they would fit again?
If you have been searching for the right workout, the right meal plan, the right program to get lean, strong, and healthy, your search is over.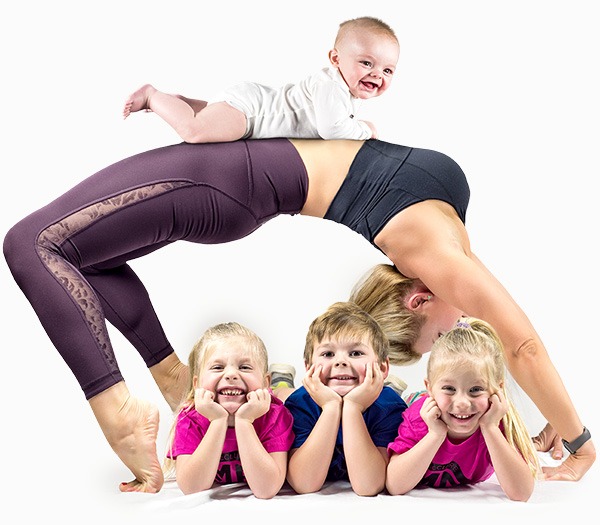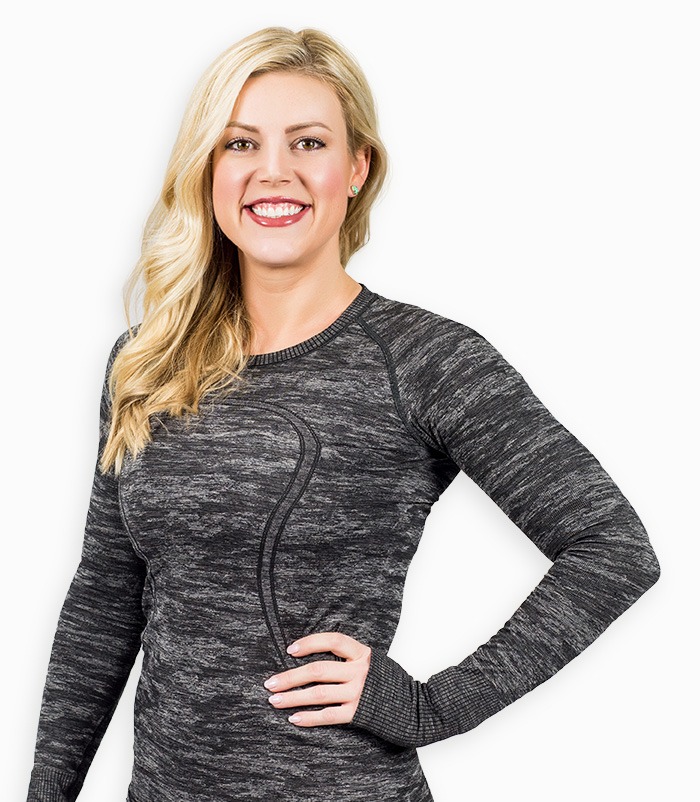 Hey! I'm Marietta. I've been where you're at... three different times.
As the owner and lead trainer of McClure Fitness, I've grown a small group of 10 folks in a community center to a staff of over 30 trainers and massive following of fitness fanatics that value their health.
I've personally helped hundreds of people achieve incredible, long-term results through proper exercise and healthy eating.
But you should know something about me…
I've been there – overweight, unhappy with myself and unsure if I'd ever get back the body I was proud of.
What a happy accident and 4 kids taught me about fitness.
I went to my first group fitness class over ten years ago. I had just gotten married and wanted to avoid "the slump" that comes with marriage. You know, the one where you've landed a mate so you sort of stop trying?
I was new to town and someone asked me to go workout. I went, but I had no idea I would be going to an interval style fitness class. It rocked my world. I loved it.
After a month my clothes started fitting better. After two months I needed new clothes and my husband noticed I was getting smaller. After three months friends and family started asking what I was doing to lose weight!
There was something special about group fitness classes… I'll come back to that in a minute.
Getting over that post-marriage slump was a great accomplishment!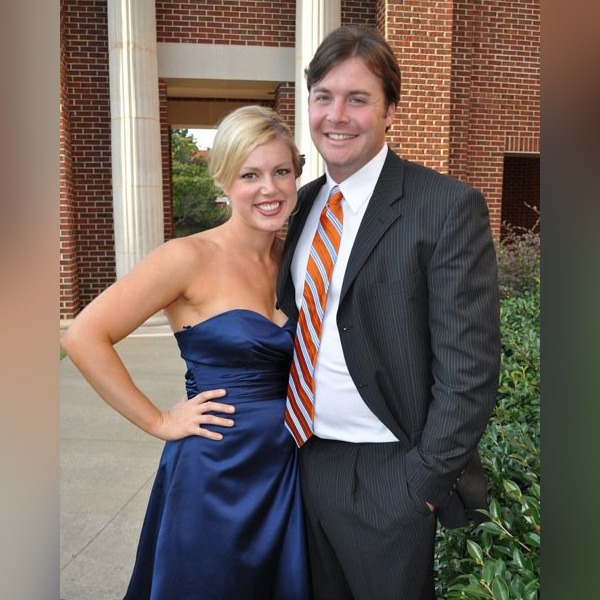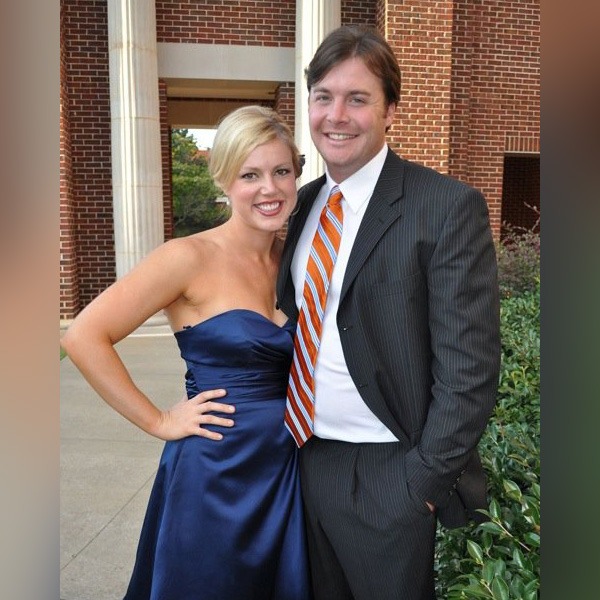 I was totally unprepared for what happened next…
My first baby wrecked me.
There's a certain level of freakout that comes with your first born. Maybe it's the hormone rollercoaster, the fact that you created a human (yay!) but now you have to keep it alive (eek!), or the first time you look at your post-baby body and wonder if that's the new you.
Personally, I gained a lot of weight during the pregnancy. Not only was I completely overwhelmed by trying to learn how to parent and care for a tiny human, but I wanted to feel like my old self.
But how? Was it even possible?
What workouts do I do? What foods and how much should I eat? Low carb? Low fat? Juice cleanse? High fat?
I really just wanted someone to tell me what to do; someone who knew where I was coming from and could make a program that fit my specific situation.
Previously, I had done every low fat, low carb, apple cider vinegar diet available. I knew that none of those worked. I wanted a quick fix, but I was finally to a point where I was ready to actually put in the work.
So after hours (many, many hours) of research, I decided to keep it simple: workout hard in group fitness classes and count calories. It wasn't glamorous. At times, it wasn't fun at all.
But the weight slowly came off.
Some weeks I would lose a couple of pounds, some weeks I would lose zero pounds, but would lose an inch around my waist instead. I knew that I was getting smaller.
Nine months later, I had lost every pound.
Not only did I have my body back, but I also had my confidence back and felt more accomplished than ever.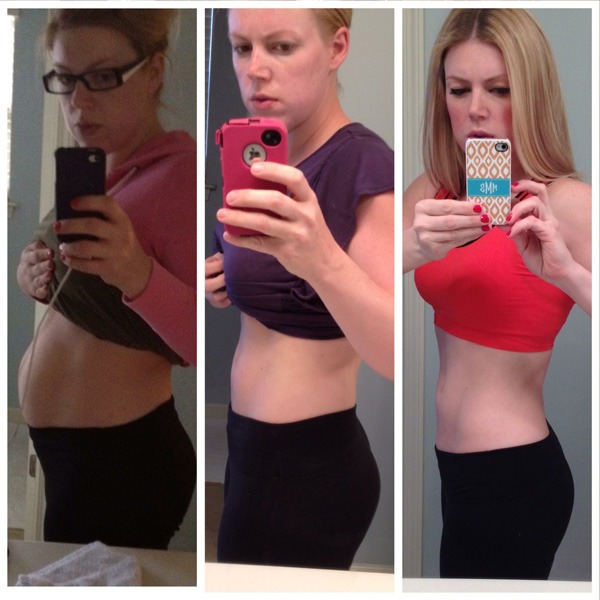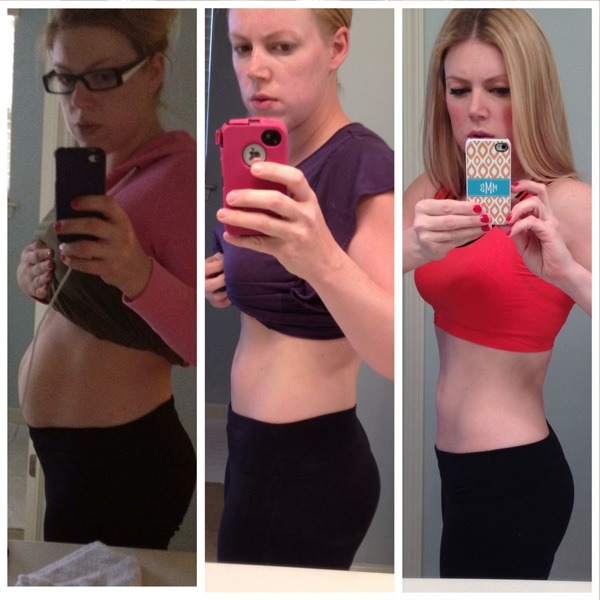 When I found out I was pregnant again, I didn't freak out as much as the first time because I've been down this road before.
I was feeling prepared and excited, then I was blindsided… with twins.
Nine months later, I had two precious daughters. I also had a bunch of baby weight. My body likes to pack on the pounds when it's pregnant.
I have to admit I was skeptical that my body would bounce back a second time. When would I find time to take care of me and not feel super guilty for leaving my kids?
Yes, time was an issue, but I was determined to make it work. When my kids didn't need me, I gave back to myself.
And it worked! This time, in only 4 months, I dropped the weight and was back to my fit-mom body.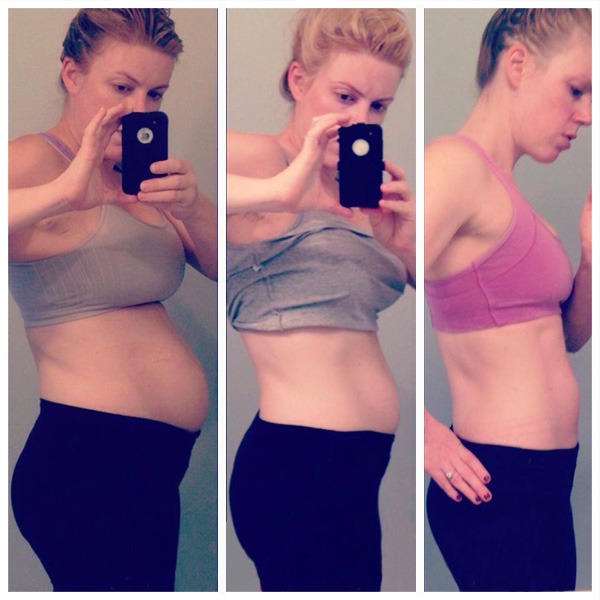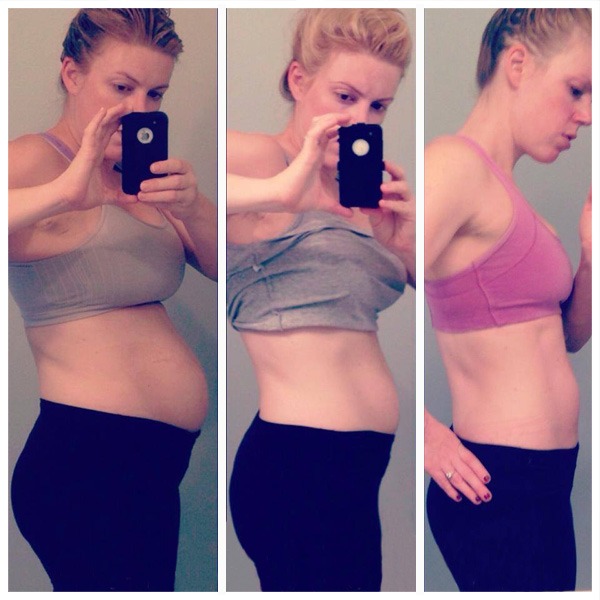 Round three almost did me in.
By now I should be an expert at this, right? I knew exactly what I needed to do to stay healthy during the pregnancy and get my body back afterwards.
Nine more months and one sweet son later, I was ready to take my body back all over again… or so I thought.
Time management was more difficult than ever. Keeping your family happy – husband, four kids, and yourself – is the ultimate challenge as a Mom.
Time management becomes a superpower, and it's one of the secret weapons I used to drop that pesky baby weight in 5 months.
I was empowered, confident and motivated to continue my healthy lifestyle that gave me more energy to keep up with my four kids than I could have ever imagined.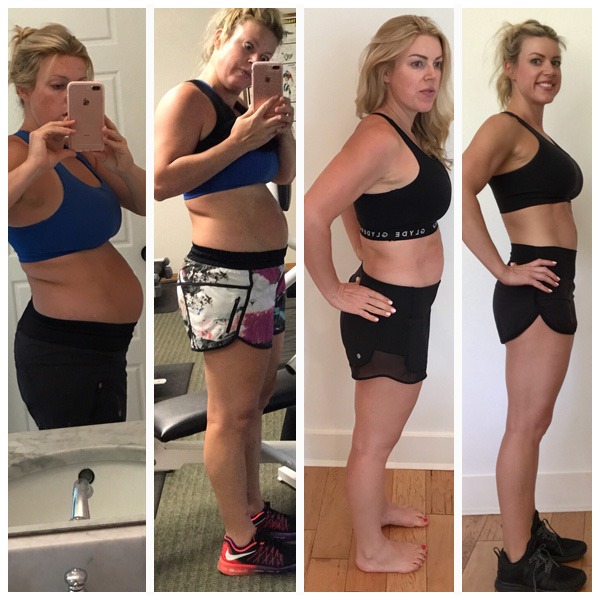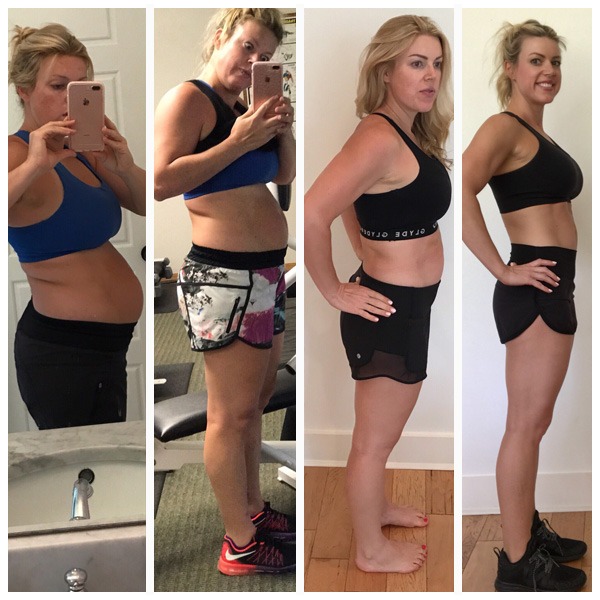 It is possible for you to take control and take back your confidence.
Even with all of your responsibilities (family, work, etc.) you can do this. Let me show you how to do it.
In case you were curious, here's the result of those three pregnancies. While I was more than happy to give back every pound of weight they gave me, I wouldn't give them up for anything…
Ok… date nights are the exception. 😉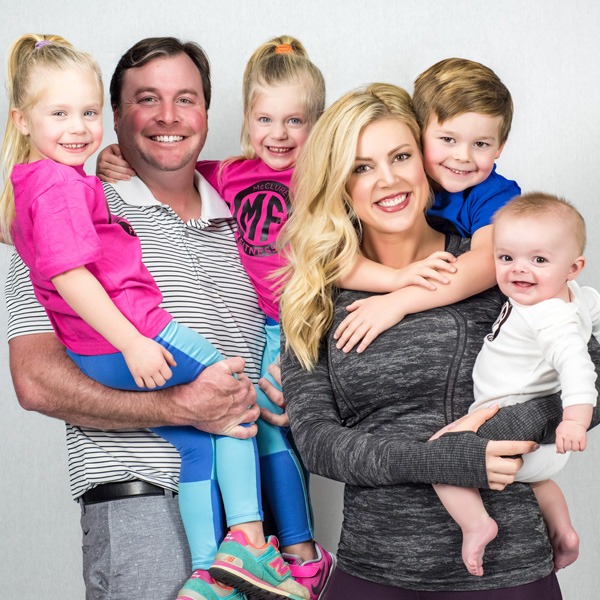 This is the winning formula to get the results you want, no matter where you're at right now.
You need a system that combines the direction you crave, the motivation you need, and timing that works for you.
McClure Fitness Online was designed with you in mind.
Take advantage of the group exercise class environment anytime, anywhere. 
Not sure if this is for you? Let's find out.
McClure Fitness Online is not designed for everyone. Before you go any further, you should know this may not be a good fit for you if: 
BUT maybe you aren't sure if you've ever done it right? This may be what you've been looking for if:
This is not a fluke. Results are expected.
These are not special cases. Just real work, real results, real love.
"This has changed my life... obviously... This is not an ending, this is the beginning of my lifestyle change."
"I will keep going. I've learned the right exercise and food habits to lose weight in a healthy way."
"Marietta says to 'get uncomfortable and stay uncomfortable to see change.' So that's what I've been doing."
Still have excuses? Let's destroy them.
LAUNCH is a 7-day program to jumpstart your journey. You'll get: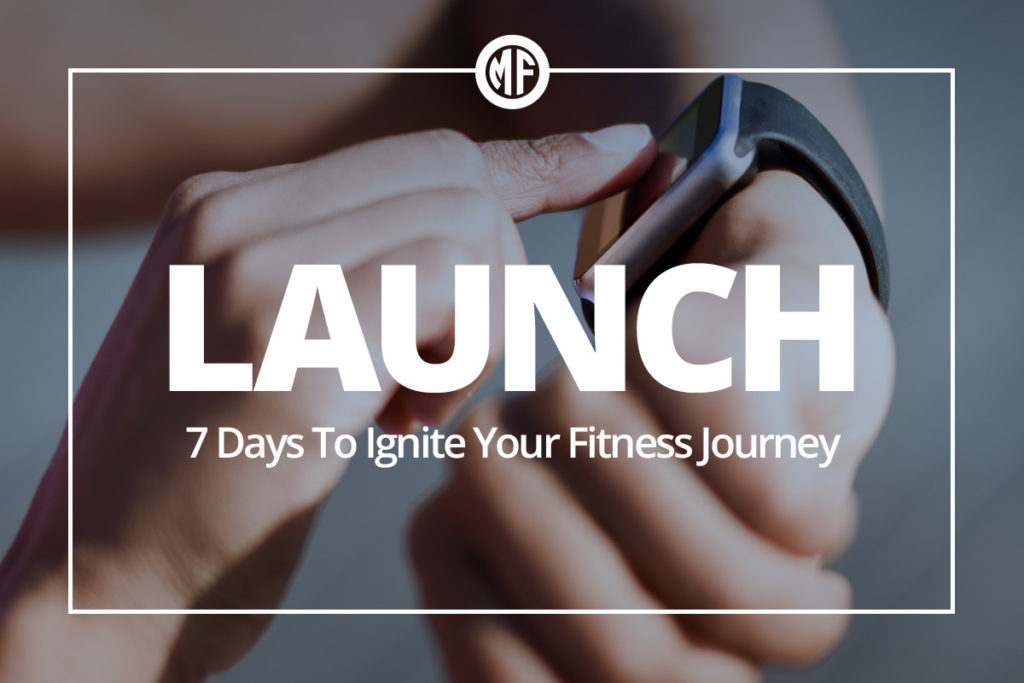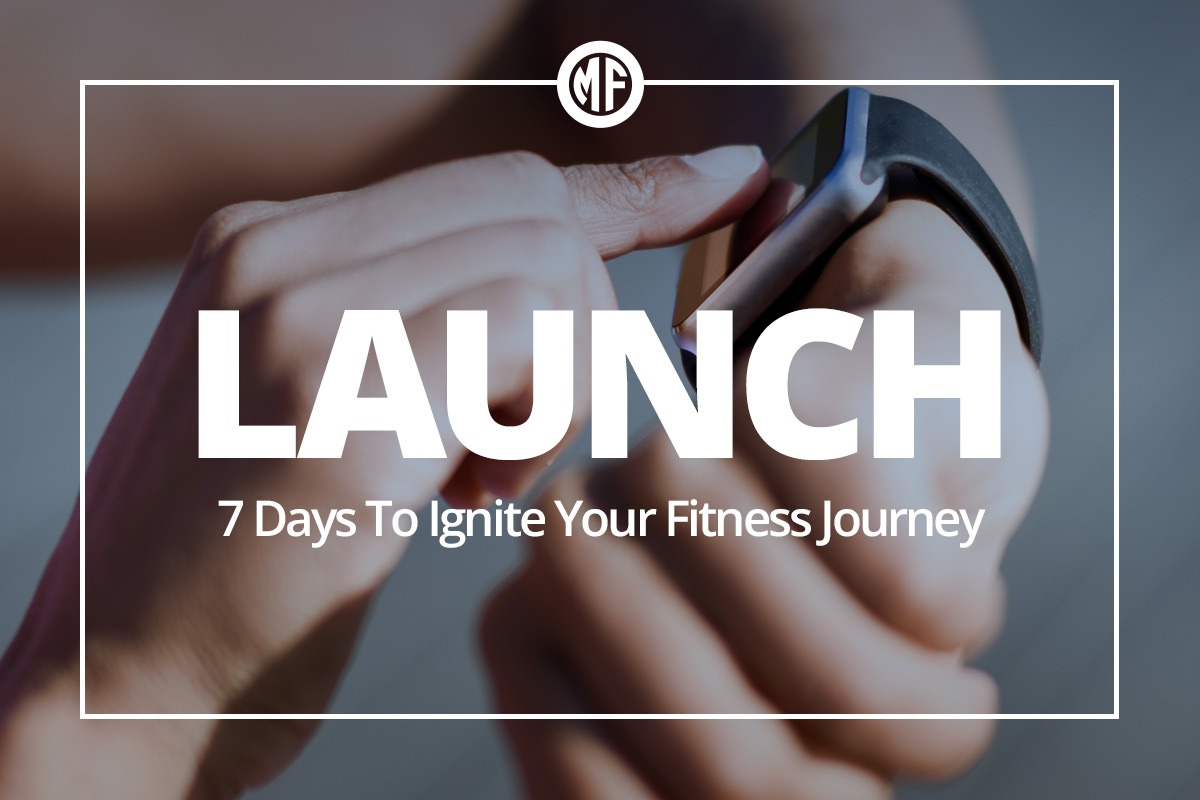 Weigh yourself today, start working out with me tomorrow. If you do what I say for seven days, YOU WILL SEE RESULTS!
Your launch is just the beginning.
After LAUNCH, unlock full access to McClure Fitness online, including the entire library of specialized programs and healthy meal recipes, and join thousands of others in the McClure Fitness tribe. Take back your confidence one workout at a time with the perfect system for direction, motivation, and time management.
Get out of that rut once and for all.
Paying for a personal trainer, dietitian, gym membership, and group classes could easily cost you $1000/month. You get all of that plus the convenience of any time, anywhere access for the next ten days for just one dollar! After that, it's only $18/month. There's no lengthy contracts and zero risks; cancel anytime.